What you'll learn?
100 hours of instructor-led training

5 industry projects and use cases using embedded hardware and embedded tools.

Hands-on practice on microcontrollers/development boards/embedded interfaces.

Programming skills in C and Embedded C.
.
Delivers true value and it is the fastest way to build expertise and efficiency as an Embedded hardware and software professional.

Enhance your skills for employment.

Company certification can help to accelerate professional growth and achievement.
Requirements
Engineering students from 1st year through the final year of branches ECE,CSE, EEE,ISE

Knowledgeable with basic C programming, Python

Hands-on experience in various tools
Top companies trust CITL
Get your team access to citl's top 100+ courses



Summary
Our Embedded System Design Internship is your gateway to mastering essential skills in C programming, 8/32-bit microcontrollers, system design, and embedded tools. This program offers hands-on experience in Embedded C, empowering you to excel in the dynamic field of embedded systems. Join us to elevate your expertise in this cutting-edge domain.
Description
Elevate your engineering career with our Embedded System Design Internship in Bangalore, meticulously designed for engineering students. This internship program offers a comprehensive exploration of embedded systems, covering crucial areas such as C programming, 8/32-bit microcontrollers, system design, embedded tools, and Embedded C. As an intern, you'll gain hands-on experience in building and optimizing embedded systems, with opportunities to work on real-world projects. Our goal is to equip you with the skills and knowledge necessary to thrive in the competitive world of embedded systems, making this internship a valuable stepping stone for your professional journey.
Upon successful completion of the internship, you'll receive a certificate in compliance with university guidelines, recognizing your valuable contribution to the field of AI and machine learning."
Detailed Curriculum: Modules
Basics of Embedded system design.

Design methodology and various modules in the system

Real -Time Embedded Systems

Embedded System design challenges, embedded controllers etc.

Development environment

Current market trends & Applications, job opportunities.
Introduction to C Programming -
Evolution of language, Structure of a C program, The C compilation process, difference between compiler and
cross-compiler.

Data types and Operators - C built in data types and Modifiers, Precedence & Associativity – Arithmetic, logical, relational, bitwise, and ternary operator, Promotion & Typecasting, Qualifiers – const and volatile, Storage classes – auto, register, static, extern.

Control Flow - Logical expressions and operations, Decision Making, nesting, branching statements, iterators.
Introduction to Embedded system (Microcontroller/ Microprocessors)

Working with 8051 clones (AT89s8252, AT89s52etc) and their special features.

The MCS-51 architecture and PIN detail Tools and techniques for Required embedded system designing.

Basics of C language & Programming in embedded c language.

Software programming and Hardware interfacing of following External and on chip devices

LED(using PORTS as Output)

Matrix keyboard

Relay (To control Switching of AC devices e. g. Bulb, Fan, Heater etc.)

Stepper Motor (Speed and Direction Control)

DC motor (Speed and Direction Control)

LCD Display System

Single Chanel Analog to Digital Convertor(ADC0804)

Digital to Analog converters

I2C based Serial RTC (DS1307)

I2C based Serial EEPROM

Serial communication b/ w micro-controller and PC & b/w Two microcontroller.
Introduction to ARM

ARM7-TDMI Architecture & Programmer's model

ARM & THUMB Instruction Set Architecture's

ARM7 Assembly programming using Keil MDK tool-chain

LPC2128/2129 - ARM7 based MCU Architecture & Programming using Embedded C

Interfacing and Programming with LPC2378(GPIO - L.E.D., Switches, Matrix Keypad & LCD, Timer, RTC, ADC, UART)

In-Circuit debugging using Keil Ulink2 JTAG debugger

Boot sequence & System initialization • Exception handling

Advanced simulation , Code profiling & Optimization techniques

Protocols (Serial,SPI, I2C and CAN) . • Overview of ARM Cortex Cores

Projects on ARM controllers, case studies
Concepts and Technologies behind Internet of Things (IoT)

Theories & Definitions –Identification, localization, wireless protocols, data storage and security

Collecting, communicating, coordinating, and leveraging the data from connected devices

Embedded systems, networks, Internet of everything, M2M Machine to Machine communication). Understand how to develop and implement IoT technologies, solutions, and applications. Artificial Intelligence ,Automation using IOT

Evolution of IoT & Industry 4.0

IoT Implementation, Market statistics, future of IOT

Business opportunities: Product, services, Applications and case studies.
Propeller display of Time / Message

Vehicle Tracking By GPS – GSM

Auto Intensity Control of Street Lights

Auto Metro Train to Shuttle between Stations

Auto Power Supply Control from 4 Different Sources: Solar, Mains, Generator & Inverter to Ensure No Break Power

RFID based Attendance Management system using 8051

Zigbee technology based Industrial Automation using ARM-7 microcontroller

Arduino based Health monitoring System

CAN protocol based DATA ACQUISITION system

GSM based motor control system using 8051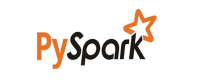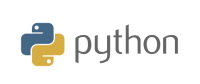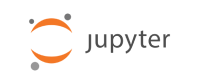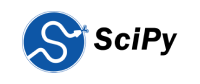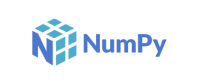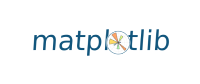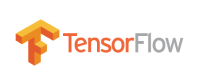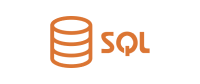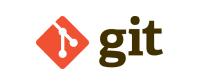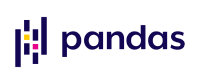 I completed my full stack developer internship from CITL vijaynagar For 1 month during which i have got good programing knowledge on python, django and web development. Good infrastructure with equipped lab facility skilled & well experienced trainers
T.HARIPRASATH
Student

I have completed my full python programing internship from CITL vijaynagar For 1 month during which i have got good programing knowledge on python, django and web development. Good infrastructure with equipped lab facility skilled & well experienced trainers
Bhuvan kumar R
Student

I have completed my python machine learning internship from citl vijaynagar for month during which i have got good programming knowledge on a concepts, I worked on 2 projects hand-on. As we gave project presentation we have improved our presentation & also communications skills and fr. are very helpful and friendly. Good Infrastructure with equipped lab facility skilled & well experienced trainers
Chethan.S
Student
More Internships by

CITL Projects
Get In Touch:
citlprojectsieee@gmail.com
Get In Touch:
+91-9886173099